Helena College University of Montana
Providing opportunities and support of lifelong educational goals, Helena College University of Montana is a public 2-year college that promotes excellence in education and cultivates a culture and environment of fellowship, inclusiveness and respect in a diverse community of learners.
Quick Links
Ready to find out more? Here are some helpful resources to guide you towards useful sections of the
Helena College website.
Learn more about the variety of programs, courses, and degrees at Helena College.
Want more information about the admissions process? Use these quick links to familiarize yourself with the steps to enrollment at Helena College.
Learn about the comprehensive student support that Helena College offers. Find information about advising, careers and much more.

Here For You
Our staff takes a hands-on approach to making sure everyone has an opportunity to succeed.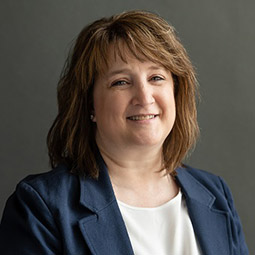 I want to ensure you that the financial aid offices are open and available to you, whether that be email, phone -- a lot of us are doing Zoom meetings as well as Teams meetings so we can share our screens with you and vice versa. We're going to be here with you every step of the way with your financial aid.
Valerie Curtin
Director of Financial Aid, Helena College
Contact Information
Have any questions or need help on anything? The Montana University System and the team at the Helena College University of Montana are on standby ready to help in any way you need.
Montana University System
Office of the Commissioner of Higher Education
560 N. Park Ave.
PO Box 203201
Helena, MT 59620-3201
General Info: (406) 449-9124
Staff Directory
Donaldson Campus
1115 North Roberts St
Helena, MT 59601
Phone:(406) 447-6900
Airport Campus
2300 Airport Rd
Helena, MT 59601
(406) 447-6350