Welcome to College 101: Introduction to Higher Education! Your MUS college will be pretty different from your high school. Although it's exciting, it can also feel overwhelming. Prepare yourself for college success by learning what to expect from your first semester.
Why Go To College?
College is an opportunity to develop in every aspect of your life -- not only academically and professionally, but socially, emotionally, and personally. Going to college can ignite your passions, provide a clear professional pathway, and help you become a leader. Best of all, MUS offers a wide variety of programs to suit every student's interests and needs.
College can be a challenge, but understanding the academic lingo shouldn't be. Whether you're a first-generation college student, or you just aren't quite sure of the difference between accreditation and articulation, we've got your back. Familiarize yourself with the terms you'll need to navigate college with confidence.
Consortium
Early Action (EA)
Grade Point Average (GPA)
Nervous about your first semester of college? MUS is here to help you succeed. From how to handle your first week of class to dealing with homesickness, learn how to tackle some of the common challenges you may experience in college with our 25 essential tips.
Go to all your new student orientations
Get to know your roommate and others in your residence hall
Get organized
Settling into MUS Student Life
Wondering what
a day in the life of a Montana student
is like? The answer will be a little different for everyone. Whether you play a sport, join a club, or host study groups, every student can find a routine and community that makes them feel at home.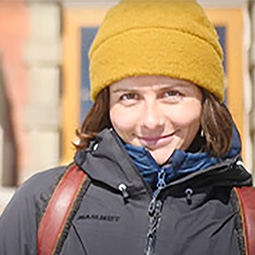 I definitely remember my first semester as a whole pretty well. Trying to find some sort of community I fit into on campus, I ended up finding the Montana Wilderness Association Student Chapter. I really quickly fell in with this wonderful group of people who would come to be some of my best friends.
Jessy Stevenson
University of Montana student