Montana GEAR UP believes that postsecondary education is possible for all Montana students, regardless of economic background. Every student can be encouraged to develop their job skills whether it is through a trade school, certificate program, or getting a 2-year or 4-year degree.
Our Goals Are Your Future
GEAR UP (which is an acronym for Gaining Early Awareness and Readiness for Undergraduate Programs) supports schools, students, and their families to increase students' college and career readiness through academic preparedness, postsecondary planning, and financial aid knowledge so that they may succeed in their education beyond high school.
Our goals are designed to make college a realistic possibility for all students no matter their economic background.
Goal 1
Increase GEAR UP students' academic performance and preparation for postsecondary education.
Increase student academic performance in mathematics.

Increase student demonstration of academic preparation for college.
Goal 2
Increase GEAR UP students' rate of high school graduation and enrollment in postsecondary education.
Increase graduation rates of GEAR UP students from high school.

Increase enrollment rates of GEAR UP students in postsecondary education.
Goal 3
Increase GEAR UP students' and their families' knowledge of postsecondary education options, preparation and financing.
Increase student knowledge of available financial aid and the costs and benefits of pursuing postsecondary education.
Increase family knowledge of available financial aid and the costs and benefits of pursuing postsecondary education.
What Does GEAR UP Do?
Learn about Montana GEAR UP's core services including statewide initiatives and sponsorships, school level services, and what types of resources we offer.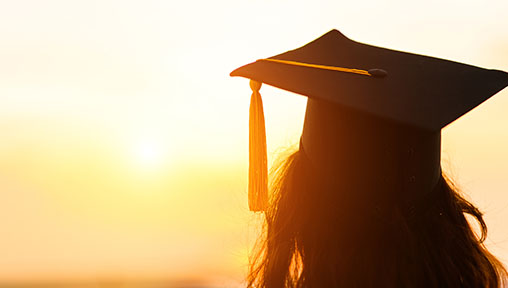 State Initiatives
ACT + Writing test for all Montana public high school juniors

Montana Common Core Standards implementation

Montana College Access Arc of Events: College Application Week, FAFSA Completion Campaign, Decision Day

Fiscal sponsor of the Montana School Counselor Association Conference, Montana College Access Network Conference, Montana Post Secondary Educational Opportunities Council and School Administrators of Montana

1-2-Free Dual Enrollment program

Virtual, on-demand mentors for all GEAR UP high school students

Statewide summer program funding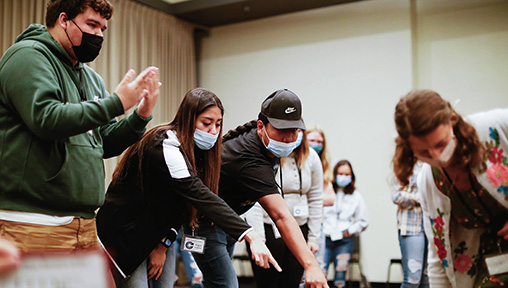 School Based Services
The GEAR UP Grant serves students in grades 7 through 12, providing college and career readiness services.
Comprehensive advising & tutoring services

Access to dual enrollment

College applications

Guidance on financial aid and scholarships

College visits

Summer programs and internships

College freshman transition and retention services at the colleges and university level

Mentoring

Supplemental curriculum materials

Professional development for school staff
Our Stakeholders
Montana GEAR UP understands the importance of supporting our many stakeholders. We try to make it easy for you to explore resources and information so you can help make a bigger impact, no matter your stake in the program.
Opportunities That Matter
Students who make deep connections with peers, adults, faculty and staff are more likely to thrive, both academically & professionally. Mentors can provide these connections by channeling a student's development, offering motivation, and providing access to resources.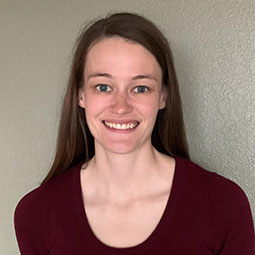 Attending college can be an incredible opportunity to grow personally and professionally, and to expand career possibilities. To get the most out of college, I believe students need to engage in the experience - forming relationships with fellow students and professors, studying abroad, completing internships, getting involved in research projects, playing sports, joining clubs etc. College is a time for self-discovery and for channeling natural talents.
Betsy Wade
Polson High School Counselor
The U.S. Department of Education awarded the Montana Office of Commissioner of Higher Education a seven-year, $28 million GEAR UP grant in 2017. Montana was also awarded GEAR UP grants in 1999, 2005, and 2011. GEAR UP is a federally funded program to benefit the people of the State of Montana.