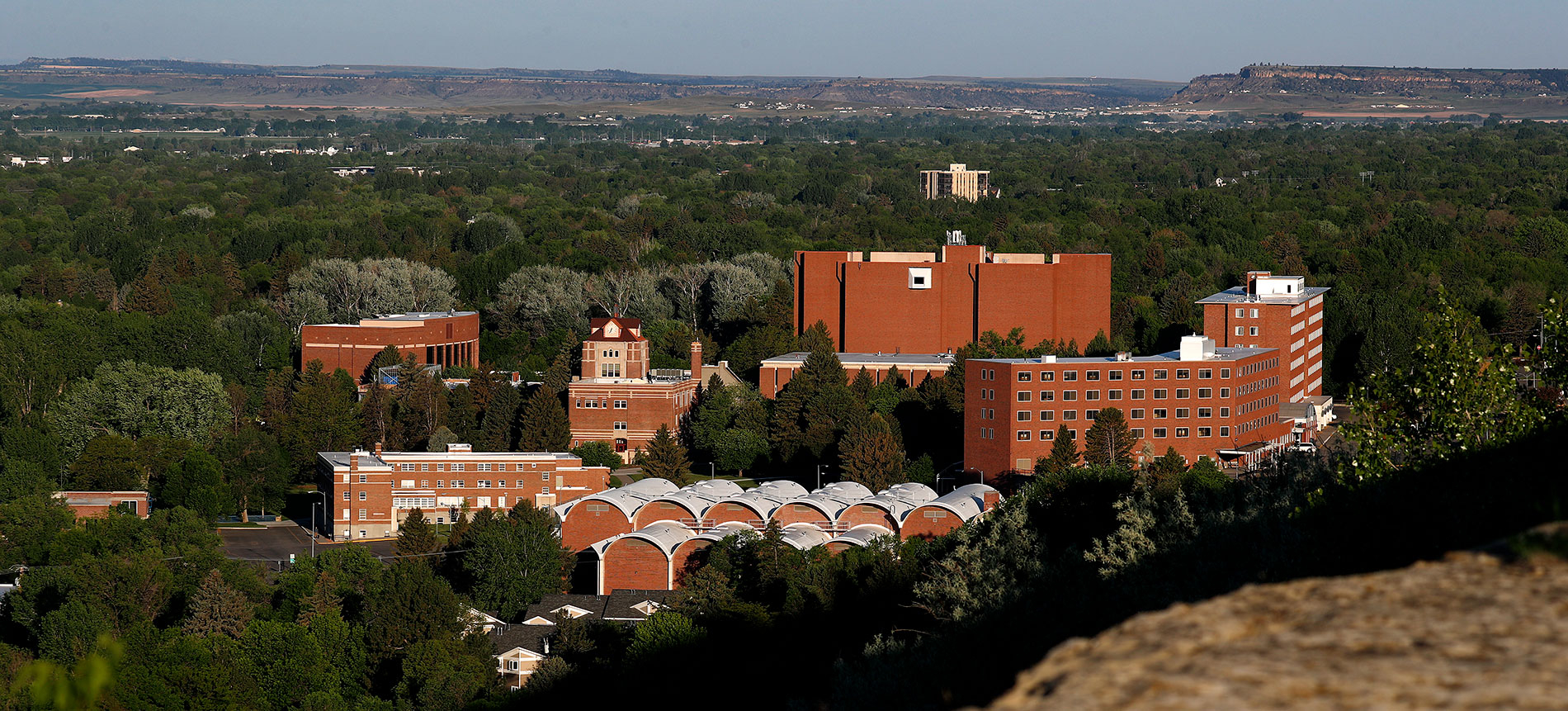 Montana State University Billings
Nestled below the rimrocks, Montana State University Billings delivers a transformative education. Whether you are a traditional college student exploring your future or an adult learner looking to take the next step in your career, MSU Billings can help you succeed. Located in the largest city in Montana, MSU Billings and the city of Billings combine for a unique college experience: engaged and encouraging faculty, friendly people, a supportive community, and incredible educational and professional opportunities.
Be U @ MSUB
While at MSUB, you'll have opportunities to intern at local Fortune 500 companies, student teach at the largest school district in Montana, complete clinicals in Billings' extensive health care network, be part of cutting-edge research, and much more. Our small class sizes allow you to get to know your professors and your peers, and you'll graduate with the skills and relationships necessary to get started immediately in your career.
Quick Links
Interested to explore further? These are some helpful resources on the Montana State University Billings website to guide you.
Belong at MSU Billings
Explore certificate, associate, bachelor's and master's programs in healthcare, business, education, trades and more.
Contact Information
Have any questions or need help on anything? The Montana University System and the team at Montana State University Billings are on standby ready to help in any way you need.
Montana University System
Office of Commissioner of Higher Education
560 N. Park Ave.
PO Box 203201
Helena, MT 59620-3201
General Info: 406-449-9124
Staff Directory
1500 University Drive
McMullen Hall 104
Billings, MT 59101-0245
Call: 406-657-2888
Text: 406-412-1324
Email: admissions@msubillings.edu