Montana State University Northern
Located in Havre, Montana State University-Northern is north central Montana's comprehensive university, offering two-year degrees, four-year degrees, as well as master's programs. You can choose from over 35 degree programs from the arts to agriculture, from education to engineering. Come and learn in a supportive, student-centered environment that are responsive to local, regional, and statewide workforce needs.
Quick Links
Ready to pursue your dreams? Use these quick links to find out more information about MSU Northern.
Use these links to find the right option for you.
Want to know more about the application process? These links can guide you to enrollment information and the necessary next steps.
Student life at MSU Northern is full of action with a wide variety of activities and events to choose from.

Make Your Own Path
Opportunities at MSU Northern can lead to an amazing career that will enrich your life.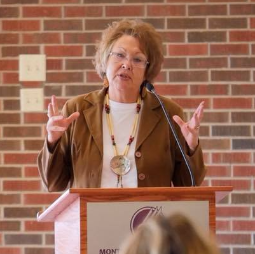 My education allowed me to branch out into some areas I probably never would have. One of them was serving in the Montana state legislature. I served House District 31 for three terms, and for the third term, I served as the House Majority Leader. I was the first Native American to ever hold that seat and the second woman in the history of Montana.
AA Business, BS Business Education, MA Education
Contact Information
Have any questions or need help on anything? The Montana University System and the team at the University of Montana are on standby ready to help in any way you need.
Montana University System
Office of the Commissioner of Higher Education
560 N. Park Ave.
PO Box 203201
Helena, MT 59620-3201
General Info: (406) 449-9124
Staff Directory
300 13th Street West
Havre, MT 59405
Phone: (800) 662-6132