Meet the State Staff
Call or email anytime. We are here to help you conduct a successful local GEAR UP Program!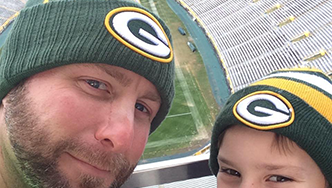 Travis Anderson
Director
Contact Info: p: (406) 449-9139 | tanderson@montana.edu
Oversight: Personnel, administrative support.
BIO: I grew up in North Dakota and began my teaching career as a middle school science teacher. Prior to joining Montana GEAR UP, I served as a superintendent, high school principal, and curriculum director. As a first generation college graduate, I am very proud of accomplishing my post-secondary goals, as well as, using that experience to help others achieve success. In my free time, I enjoy spending time with my family, running and completing various races, and rooting for the MSU Bobcats & Green Bay Packers.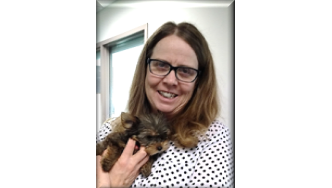 Karen Wilson
School Grant Manager
Contact Info: p: (406) 449-9144 | kwilson@montana.edu
Oversight: School implementation plans, budgets, amendments, services.
BIO: Karen Wilson is a first generation graduate of Montana State University. Most of her career, Karen has served the needs of students kindergarten through college. She's been with the State GEAR UP Team since October 2018. In her off time, she enjoys playing pinochle and creating art.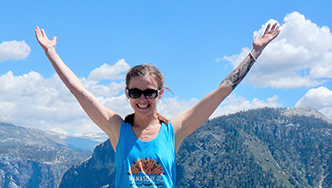 Maureen Bjerke
Data & Assessment Manager
Contact Info: p: (406) 449-9174 | mbjerke@montana.edu
Oversight: Testing/assessments, program data, surveys.
BIO: I was born and raised in Helena, Montana. I have worked with children and families for 10+ years. I am passionate about improving life for our future generations in anyway I can. I attended Helena College of Technology for my associate's degree, went to University of Montana to finish my bachelor's degree and get my master's. I lived in a small village in Northern Cameroon, West Africa for two years with the Peace Corps. It was a humbling and life changing experience. I love spending time with my family, being outside in Montana, traveling anywhere, and practicing and teaching yoga.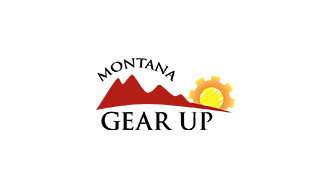 Kyra Kronberg
Communications & Operations Manager
Contact Info: p: (406) 389-7092 | kkronberg@montana.edu
Oversight: Bright Futures publication, social media, travel logs, design/outreach.
BIO:
I was born and raised in Plymouth, WI and graduated from St. Norbert College in the Spring of 2020 with a BA in Communication and Media studies and Graphic Design. After, I moved to Montana to serve an Americorps VISTA term with the OCHE College Access team, where I rediscovered a passion for storytelling and higher education. Outside of work I love travel, digital art, soccer and picking up as many other random hobbies as possible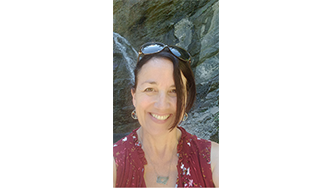 Maureen Madden
College Access Program Manager
Contact Info: p: (406) 449-9142 | mmadden@montana.edu
Oversight: College Access Arc of Events
BIO:
Maureen Madden is the College Access Program Manager for GEAR UP, seeking to assist students returning to school at the post-secondary level. Maureen has a BA in English Writing from CU-Denver. She has several years of teaching experience within the Helena School District working with ages K-8 as well as experience working with college aged students at Carroll College. Maureen is passionate about helping students realize and achieve their potentials.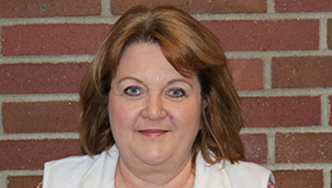 Kelly Hert
Federal Accountant
Contact Info: p: (406) 449-9147 | khert@montana.edu
Oversight: Fiscal reports, match.
BIO:
Kelly has been the Federal Accountant for the Office of the Commissioner for the past 17 years and has been a part of the GEAR UP team since 2002. Many of the GEAR UP liaisons have given her the name of "Match Queen" which has been a great source of laughter over the years. She likes to spend her free time with family camping, enjoying Montana's great outdoors and spoiling her three grandchildren.
TBD
Program Manager
Contact Info: p: (406) 449-9140 | e: