Surgical Technology Sprint Degree
Surgical technologists are in high demand in Montana. As a surgical technologist, you will be an allied health professional and an essential member of a team that provides patient care before, during, and after surgery. You'll work under the supervision of a surgeon to facilitate safe and effective surgical procedures.
This accelerated program will help you quickly earn your degree and begin your career as a surgical technologist. It's designed in partnership with leading Montana employers, so you'll develop the skills, knowledge, and experience needed for a fulfilling and rewarding career.
18-months

to earn your Associate of Applied Science in Surgical Technology

Full time,

learning at City College at MSU Billings

Begins Summer 2023,

a partnership between City College at MSU Billings and Great Falls College MSU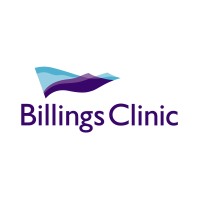 We are proud to work with students at a young age to talk about their opportunities. This is a phenomenal opportunity to be able to accelerate students through a degree program and into the workforce.
Kate Hagenbuch, Student Talent and Workforce Partner.
Learn faster. Earn sooner.
Complete your degree quickly.

Earn money sooner.

Work with leading employers.

Get hands-on experience with companies that hire MUS graduates.

Enjoy significant financial support.

Graduate with little to no debt.

Benefit from job placement assistance. Get help starting your career.